---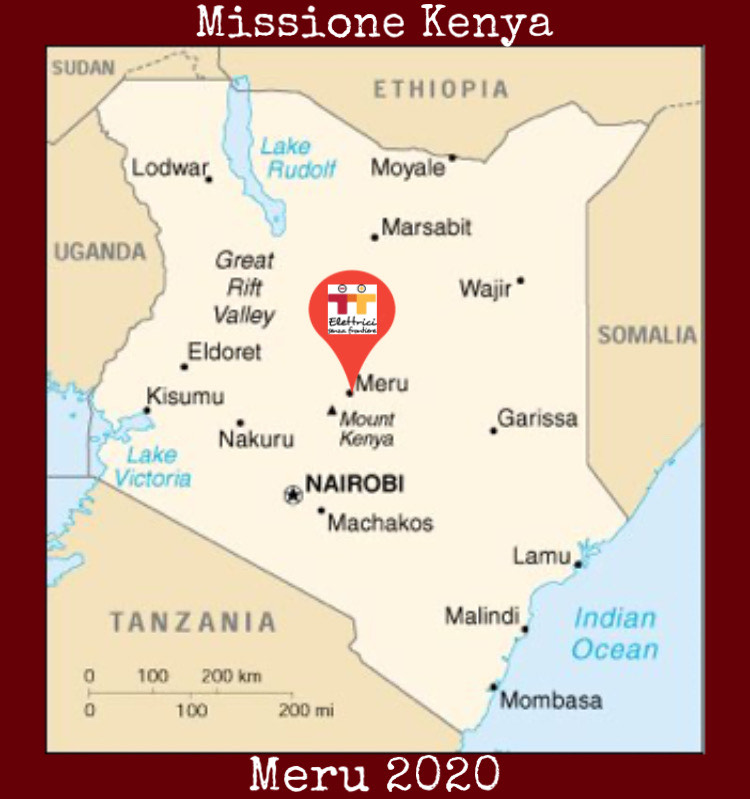 22.10.2020
The new Mission in Kenya is in progress!
We are back Kenya. The new Mission of Elettrici senza Frontiere has started in Nchiru, province of Meru in Kenya, for the strengthening of the electrical system of the local health center managed by AINA Onlus in Rome, an association that owns the center and which operates with the support of African Dreams Onlus for the health sector.
This initiative is part of a larger project called Res4Covid involving companies, organizations and non-profit organizations, such as Enel, the University of Rome 'La Sapienza', African Dreams itself and the Res4Africa Foundation.
The Res4Covid project is aimed at the energy enhancement of the defense structures in various African countries in relation to the challenges of containing the pandemics currently underway, such as the Coronavirus.
Specifically, the Mission provides for the installation, in the existing system, of a further 5 kW of new photovoltaic panels and the related storage by means of batteries of 38 KWh capacity. Furthermore, the replacement of lighting bodies with new LED bodies, to achieve better performances and reduce consumption and operating costs.
The ultimate goal is to ensure the Nchiru site a more reliable, ecological and economical source of energy to better meet the challenges of current and future virus pandemics.
Unfortunately, it is not possible to send our volunteers to Africa during this period. For this reason, the Mission, coordinated by our General Management, will be managed in the field by the Kenyan company SolarEdge for the operational design, supply, assembly and start-up of the plant.
Finally, an important note, this is an intervention that we will carry out in a very concentrated time: the opening of the construction site is expected by October and the completion of the works by the end of this year.
We will keep you informed.