---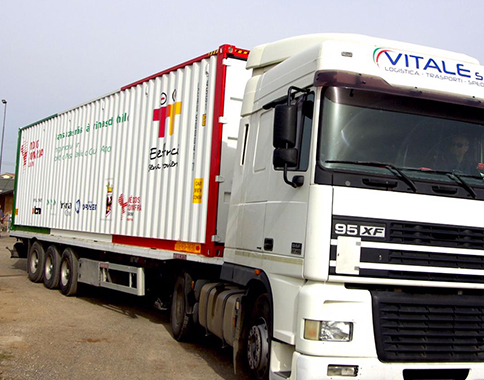 08.03.2019
Mission "Angola 2019" has begun!
Mission "Angola 2019" started officially on Thursday 7th March when the container left the Anguillara Sabazia (Rome) Work System, carrying the materials and equipment for the installation of the 50 KW mini-grid with battery storage and to renew the Chiulo hospital distribution systems and electrical panels.
While the civil works at the Angola construction site, such as the basement, are already in progress, the next steps in the container's "journey" are, first of all, 12th March when the journey via ship to Angola will begin. It should arrive in Namibe on 15th April. The real in the field installation will start in the middle of May and the inauguration is expected for autumn.
Obligatory thanks go to: BTicino, the Mission's official sponsor and supplier of products; the reference NGO "Doctors with Africa Cuamm"; Enel Green Power and Prysmian Group for the supply of products; Work System for components and the support of the Autonomous Province of Trento.
For Electricians without Borders Italy, which has been organising this Mission for months, we should like to thank Nino Cirrincione, reference "motor" and Project Manager in charge of the "Angola 2019" Mission, for everything he has done.