News
---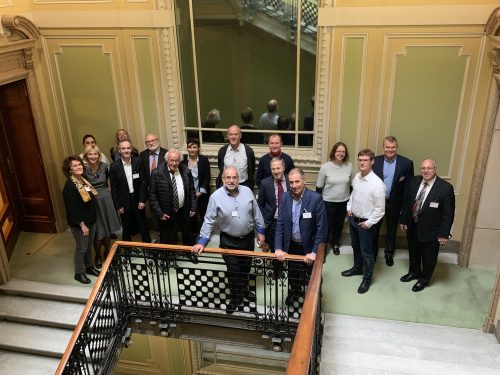 30.11.2018
Meeting ESF International 2018
On November 25th and 26th 2018, it was held in Milan's Edison Headquarters the first ESF International meeting.
The ESF delegations arrived from France, Germany, Switzerland, Spain and North America.
For ESF ITALY attended to the meeting  the President Mr. Egidi, the vice President Mr. De Masi, Mr. Damiani, Mr. Retegno, Ms. Greco and Ms. Leoni.
All the participants had the chance to exchange information and personal experiences, as well as the possibility to discuss future projects and relevant actions. All the delegations provided strong willingness and interest for an effective and costant cooperation from now on.
 The ethical principles of the association were put at the center of the table during discussion.
Furthermore, it was discussed the opportunity to have a common ground for volunteers recruitment process. It was also agreed that local training must be considered as a strong target to maintain high-performing and updated plants in the long run.
It was also established that the ESF International Meeting will be held every year. In addition to that, there will be more frequent operative call between us.
We would thank once again Edison S.p.A for their exquisite hospitality, that enabled us to work closely and effectively. We also thank all the associations and partners for sharing with us their skills and vision.